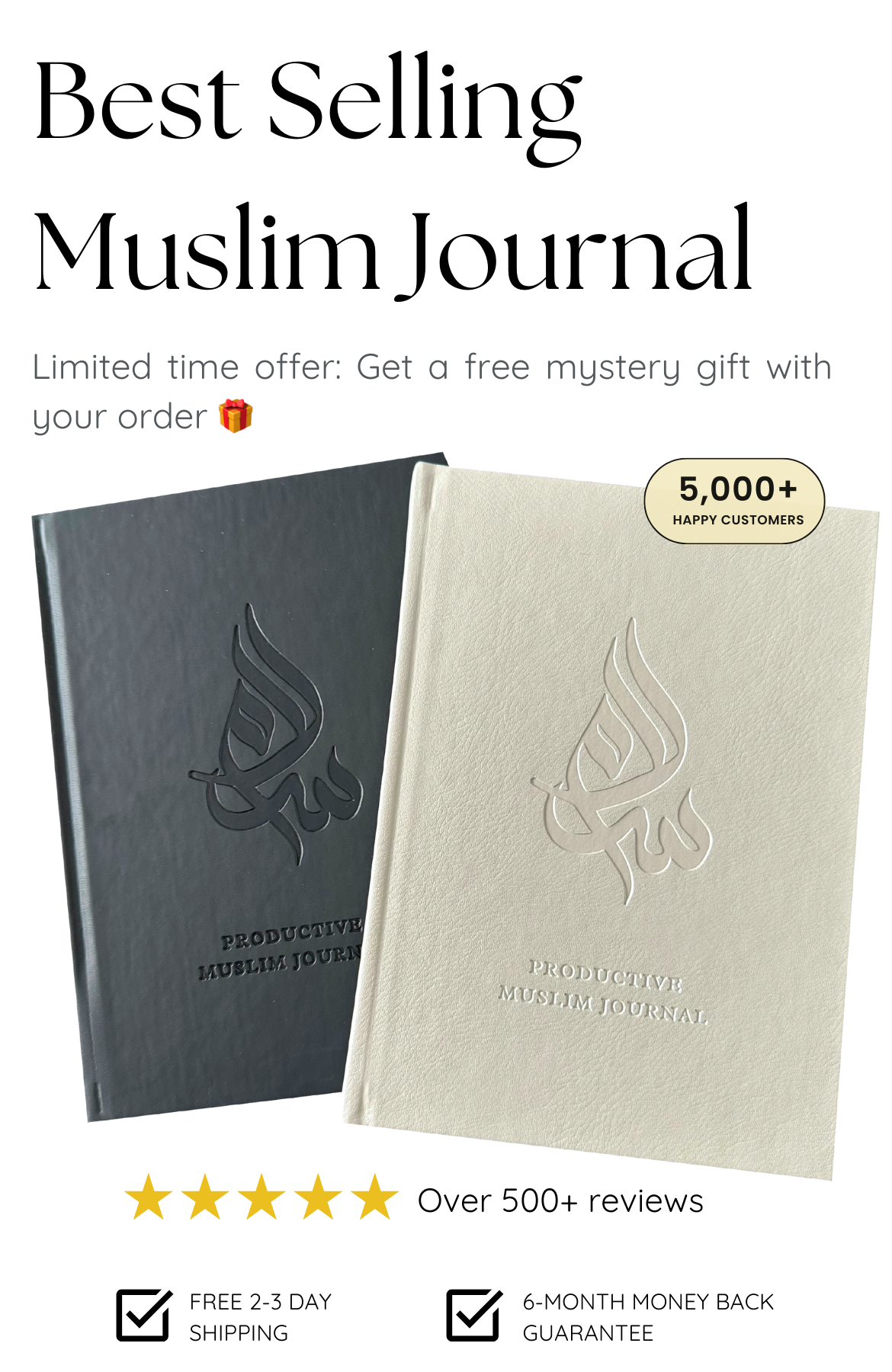 2 Journals
Save 7%
£50
£23
per journal
Most Popular
3 Journals
Save 20%
£75
£20
per journal
Best value
What features are included?

📝 Daily planner:

- Gratitude and Improvement: Reflect on and write down your blessings.

- Daily Hadiths and Prayer Tracker: Increase your knowledge of Islam.

- To-do list and Daily schedule section: Stay organised and track your tasks.

⏱ Weekly Review: Make plans for the coming week and endeavour to live according to the Sunnahs of the Prophet Muhammad (PBUH).

🗓 Undated You can utilise it at your convenience - even if you miss a day.

📏 Size: A5, perfect for travel
Why should I get a Salam Journal

We've helped over 1,500 Muslims around the world, just like you, improve their lives.

The Salam Journal will assist you in becoming a more productive Muslim. It focuses on Islam and helps you align your life with your goals, allowing you to enhance your productivity and strengthen your faith.
What if I want a refund?

You're protected by our 6-month money-back guarantee. If you're not happy with our Journal, just email us info@salamstore.co.uk, and we'll give you a full refund.
Is there free shipping?

We offer free UK shipping. Once your order is placed, we aim for you to receive your Salam Journal in 2-3 days.
View full details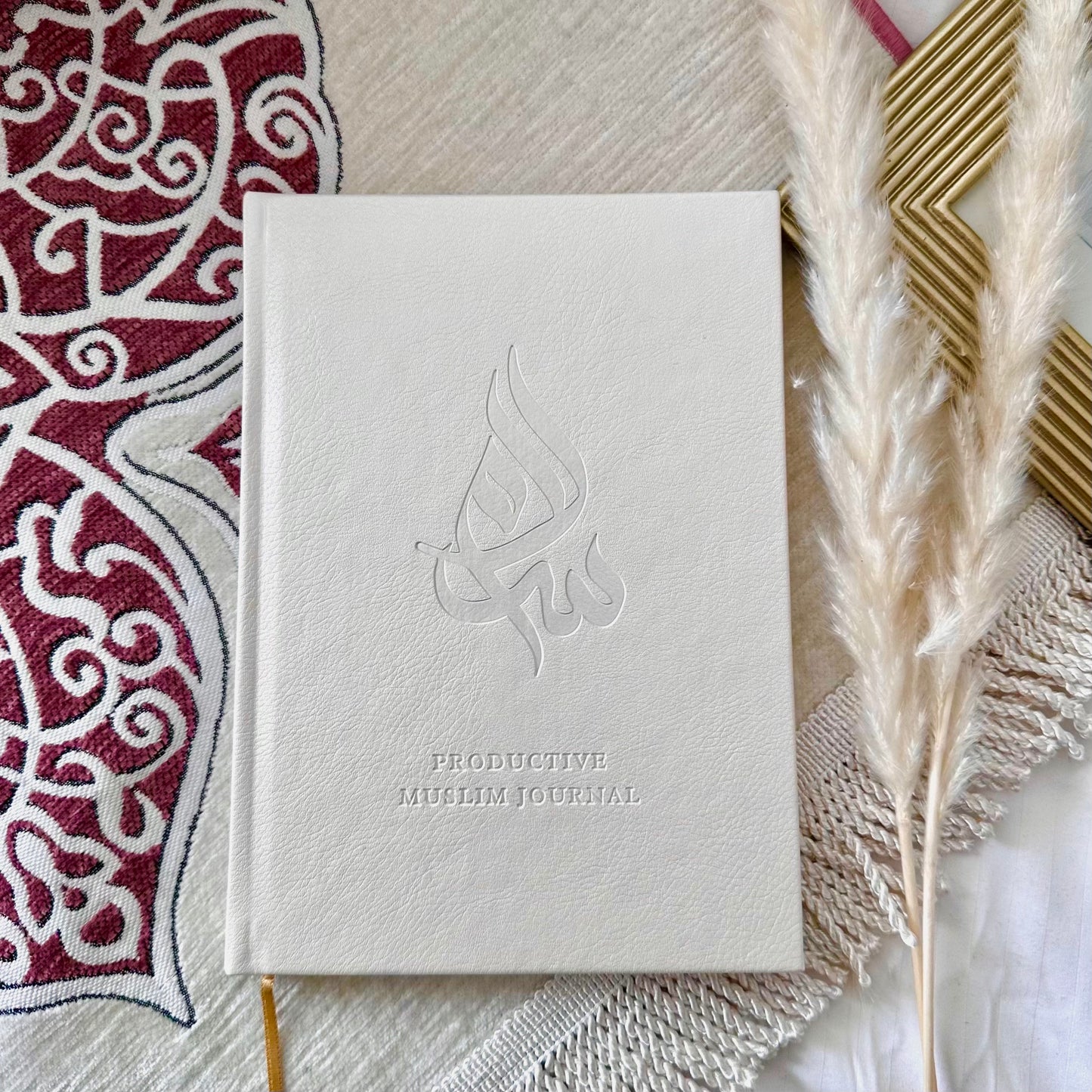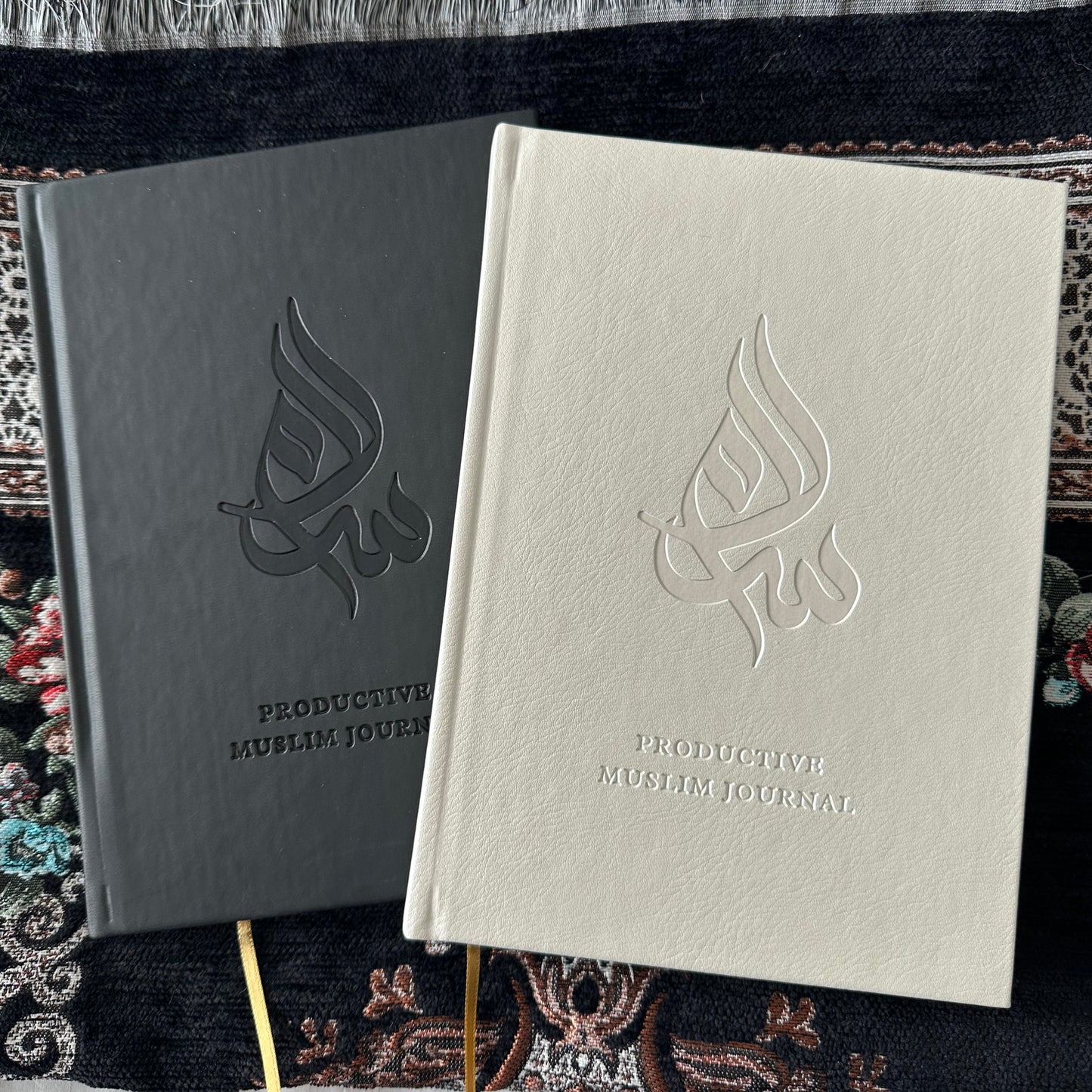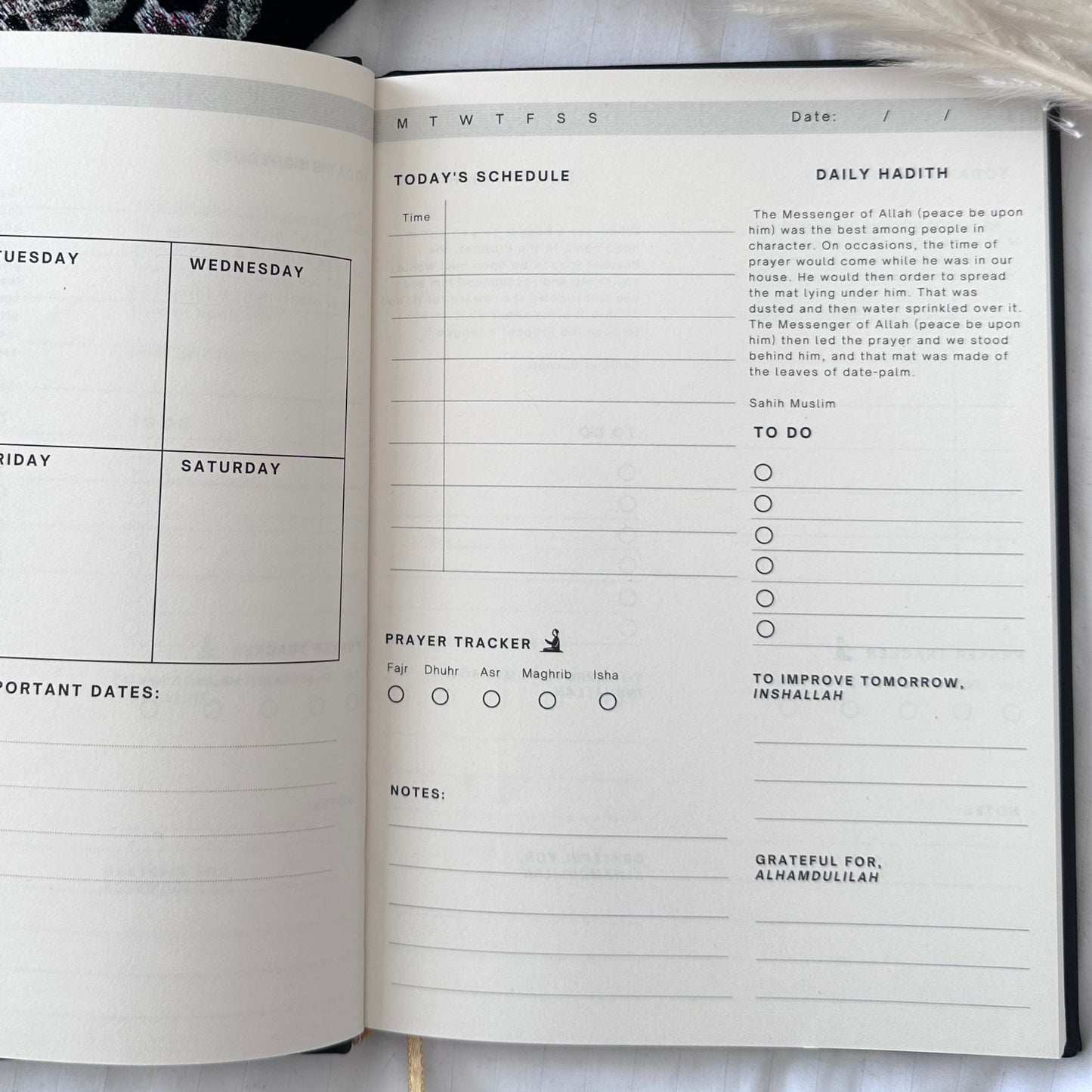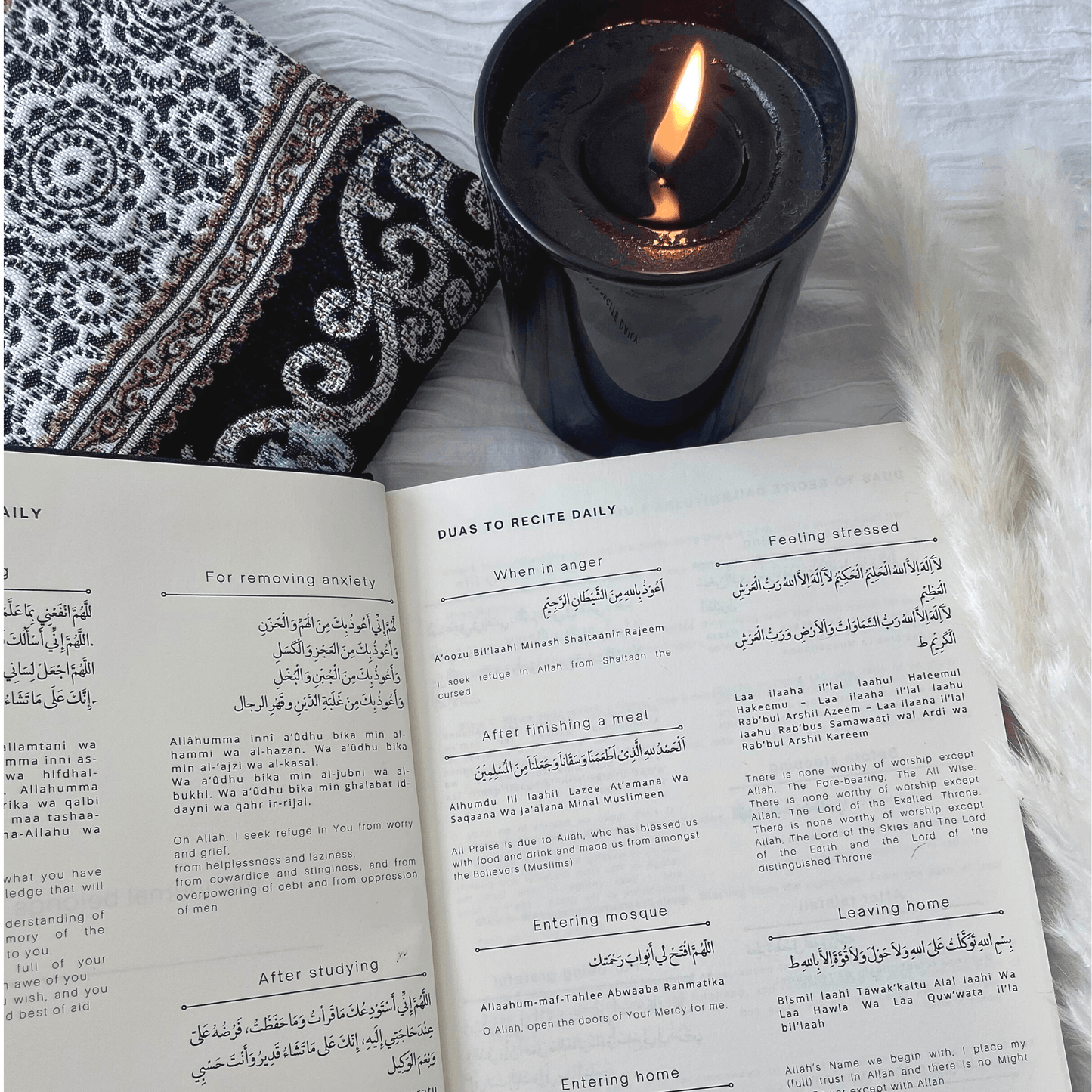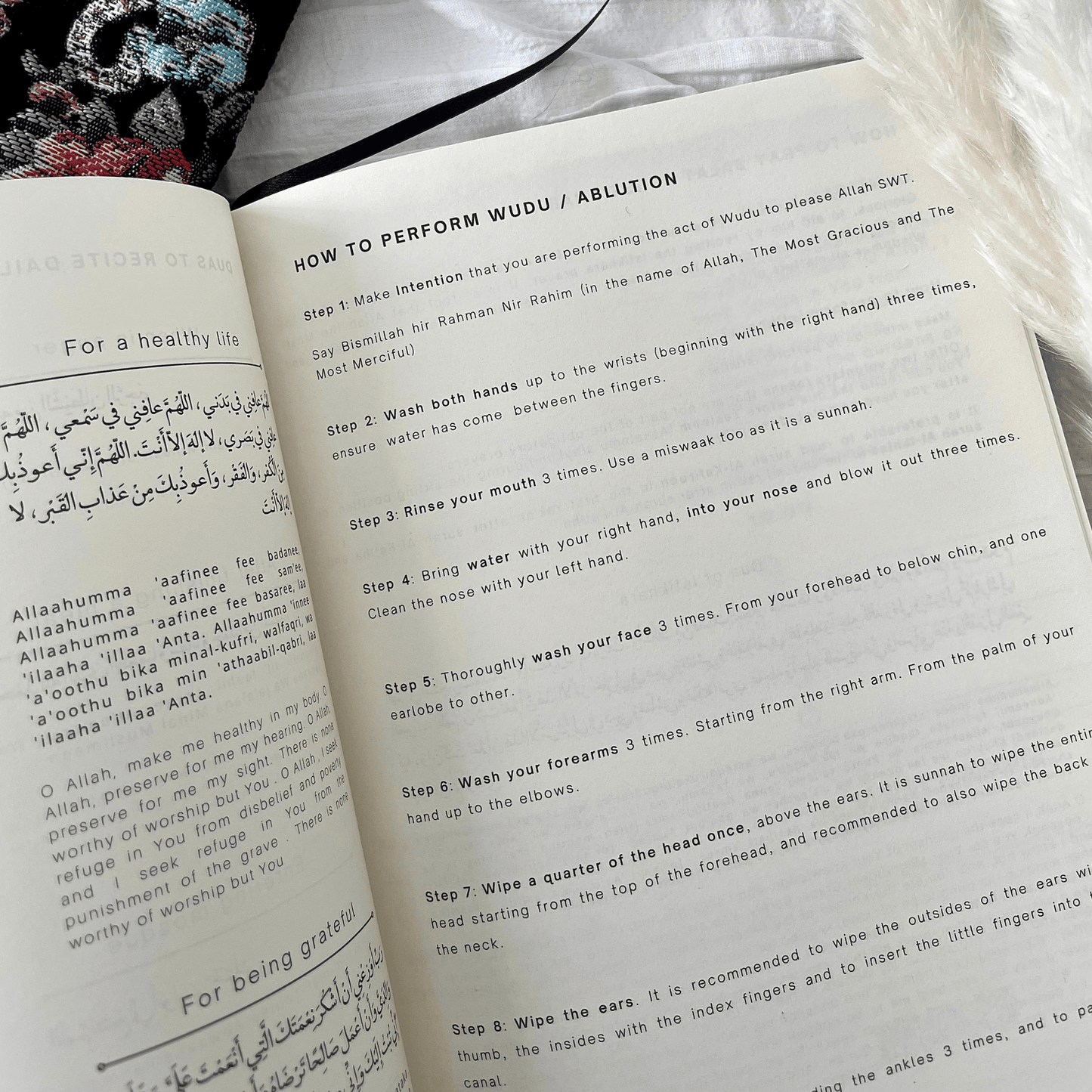 Discover the benefits of the Salam Journal
Take an inside look at how you can improve your life and make the most of each day, in just five minutes.
Morning Routine

Capture your morning by writing down your daily schedule. By mapping out your tasks, you'll have a clear roadmap to guide you through the day's adventures.

Evening Routine

One of the key principles of a Muslim is practicing gratitude. Before you sleep, craft a more fulfilling tomorrow by reflecting on the day.

Weekly Review

Weekly Review empowers you to embrace the upcoming week with clarity and ease. Leave behind the weight of stress and unorganised thoughts cluttering your mind.
"Truly a Productive Muslim Journal !
I've had the Salam journal a little over a month now and Alhamdullilah it has really helped me to be more organised and productive. The journal has really helped me to implement daily Islamic habits and reflect on how I want to become a better Muslim. The daily hadiths and duas are also really useful for extra knowledge!"

- Ayesha | Verified ✅
Collapsible content
How long does the Salam Journal last?

Our Journal will last you a duration of 5 months
What if I miss a day?

The Journal is undated, so you can utilise it whenever you wish. Don't worry if you miss a day
Can I carry the Salam Journal with me?

Absolutely! The Salam Journal comes in a convenient A5 size, making it easy to carry with you wherever you go, so you can stay organized and focused on your faith journey.
How does the Weekly Review section work?

The Weekly Review section in the Salam Journal allows you to plan for the coming week and set intentions to live according to the Sunnahs of the Prophet Muhammad (PBUH), fostering a more purposeful and aligned life.
Is the Salam Journal suitable for all ages?

The Salam Journal is designed to be accessible and beneficial for Muslims of various ages, including young adults and adults, seeking to strengthen their connection to Islam and lead a more organized and purposeful life.
What is your refund and returns policy?

Returns and refunds are easy and simple. Please get in touch and we'll send you our returns address. Terms and conditions apply.

Email: info@salamstore.co.uk
What should I do if I receive the wrong item or an incorrect order?

If you receive the wrong item or an order that is not as expected, please contact our customer support team at info@salamstore.co.uk, and we will assist you in resolving the issue.
When will I receive my Salam Journal?

Your Salam Journal will arrive within 3 - 4 working days once you place the order.

We also offer expedited shipping options for faster delivery
What if im not home for the delivery?

If you're not at home during delivery, the courier will leave a note on your door with instructions on where to locate your order. If your order is missing, rest assured that we will either send a replacement or provide a refund, so there's no need to worry